G-Star RAW Heren E Multi Pocket Canvas Indoor Jacket Meerkleurig
Categorieën
G-Star RAW Heren E Multi Pocket Canvas Indoor Jacket Meerkleurig
Merk:

G-Star RAW

EAN:

8719771965068

Materiaal:

-

SKU:

Prijs:

€ 299,95

Beschrijving:

G-Star RAW Jassen & blazers The design of this E Multi Pocket jacket is constructed with inside out detailing, visible through the binding seams and use of the backside of the fabric. Cargo chest pockets are combined with broad welt pockets at the waist. Additional pockets are created at the upper sleeves and lower front, offering a double pen compartment. Woven tape is used throughout this overshirt for reinforcement. This indoor jacket shows long sleeves with a double button closure. Graphic printed labels are placed at the inside. The hanger loop added to the inside neckline adds ease to this detailed jacket. This style is part of the Exclusives collection, where timeless design creates unique pieces. Shirt collar,Long sleeves, adjustable cuffs,Straight hem,Multiple front pockets, double pen compartment pocket at the lower front,Flap pockets at the upper sleeves,Button closure This high density double face fabric is designed in two very close shades of color to create a subtle and refined contrast. Finely woven double face,56% Polyamide, 44% Organic cotton,Organic cotton fibers are free of toxic pesticides and chemical fertilizers. By choosing organic cotton, we can save up to 60% water.
Naar de webwinkel
Laatst bekeken producten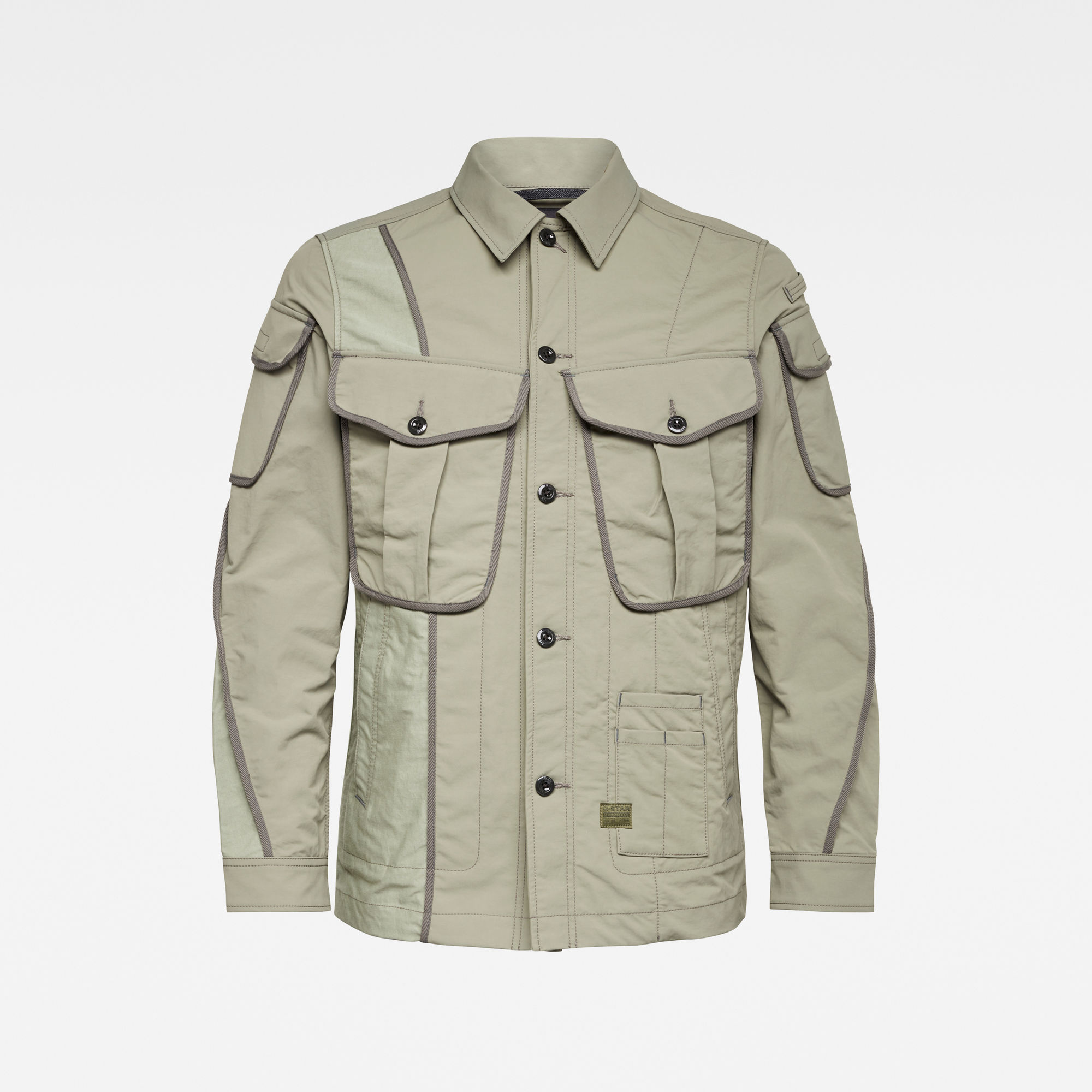 G-Star RAW Heren E M ...
€ 299,95